Resin Drives
---
WHY CHOOSE RESIN SURFACING OVER BLOCK PAVING, CONCRETE OR TARMAC DRIVES….
Visually stunning resin surfacing
Durable and super hard-wearing
Smooth finish with no loose stones
Site excavation not always needed
Permeable so no puddles
Not as slippery for cars and pedestrians
High-quality material
Weed and moss resistant
Low maintenance
Anti-slip gravel finish
more eco-friendly than concrete
Minimal fade and discolour
Huge range of aggregates and colours
With a massive range of designs and colours our aggregates are of the highest quality. Fully permeable with a smooth and hardwearing surface. With our dried aggregates, you can transform a tired and old driveway and give an entire house a stunning new look. Whether you are looking for a overlay of an existing surface or a full site excavation, we have the the highest quality materials, tools for the job and the best professional team around.
Below is a sample of the types of resin colours available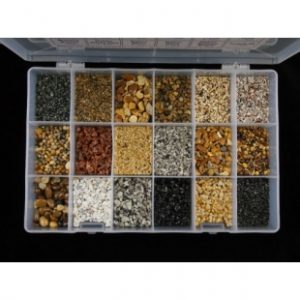 What is the difference between a resin bonded and a resin bound surface?
Resin bound systems and resin bonded systems are very different. Both use resin and aggregates to form a surface, but the differences are considerable. We will take you through the key differences between resin bound and resin bonded surfacing.
Resin Bound System
Resin bound is a system of laying a course of mixed resin onto a new or existing tarmac or concrete base.
The aggregate is mixed with the resin. The resulting material is trowelled onto the base for a smooth, flat finish with no loose gravel.
The resin bound system is incredible strong and durable and has low maintenance needs.
The finish you get is smooth and flat, with no loose gravel or aggregates.
The porous surface of a resin bound system allows water to pass through to the ground beneath.
Resin Bonded System
Resin bonded is a system in which the resin is spread across the base, and the aggregate is scattered into it. Most of the aggregate will adhere to the resin, while some will remain loose. This gives the appearance of loose gravel.
Because the aggregates are scattered on to a complete layer of resin, water cannot pass through; this means a resin bonded system is not porous.